Live Steam & Outdoor Railroading is the printed source for the steam enthusiast or outdoor railroader.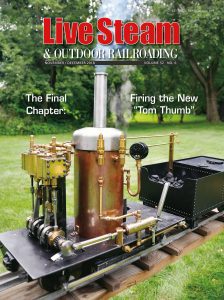 Since 1967 our bi-monthly magazine has been on the journey of a lifetime, covering hundreds of subjects – just take a look at our article index – taking readers to scores of locations around the world – see our expansive club listing – and helping innumerable builders with their projects. In each issue, you'll find articles about railroading, restoration, track building, historical memoirs, and step-by-step projects with photos and drawings that may even inspire your next endeavor.
The uniqueness of our hobby brings those of us interested in it together in a way that is nothing short of a community. And yet, you can find someone similar almost anywhere. Check out the Scheduled Meets for trackside run days and events near you, across the country, and around the world – and plan a trip to visit someplace new. Watch videos from some of the clubs, sign up for a pass along email newsletter (submit a tip or trick of your own!), and preview the table of contents and the cover for the upcoming issue.
Live Steam & Outdoor Railroading is not just a magazine; it's a resource for our hobby, a connection to others who share in the fascination of steam technology. Together, we build a great store of knowledge upon which all – newcomers or seasoned – can draw. Become a part of Live Steam & Outdoor Railroading and enjoy the adventure!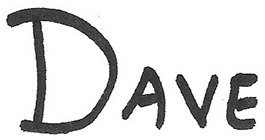 David Brush, Editor